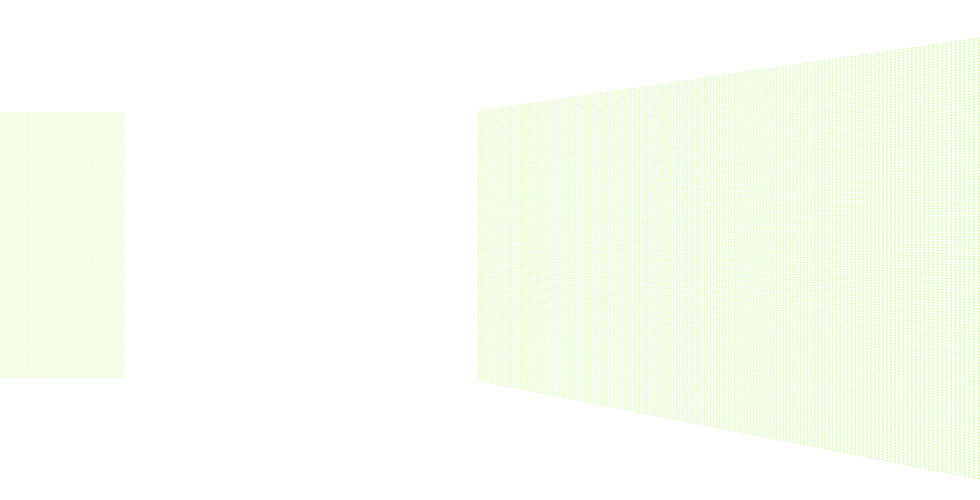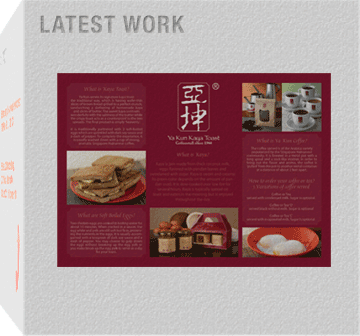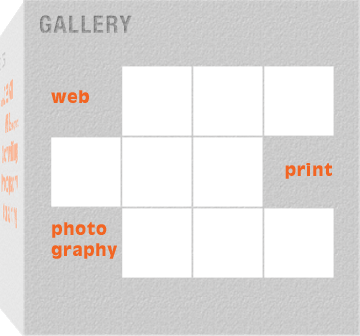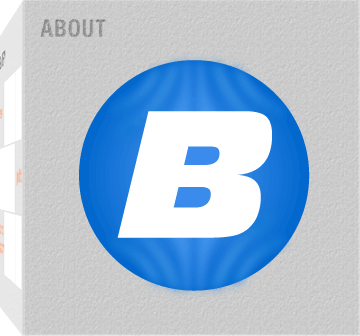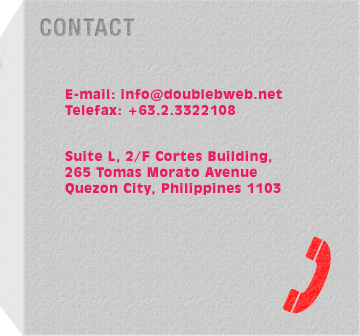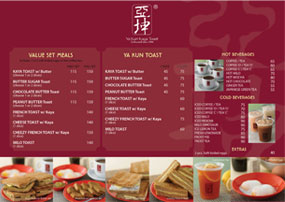 YA KUN KAYA ORTIGAS MENU
Ya Kun Kaya Ortigas needed a vibrant design for their menu that would show their different offerings. We designed a menu that is both informative and user-friendly.
Web Design and Development - We make your web presence felt with impressively designed websites that truly reflect your company and product. But web presence is not only about looks, both form and function has to work together.
Web Content Management Solutions - Speed and efficiency is important in this hi-tech fast paced world we live in. That is why we provide fast, efficient, and user friendly content management solutions for your websites through the use of PHP or ASP database management solutions.
Website Management - Whether you require maintenance or updating for your website, we can provide the proper solutions for you. You need not worry about high cost as we will surely have a tailor-made package for your website. With us, you only pay for what you need.
Graphic Design and Implementation - Nothing is more important that establishing your corporate identity in today's business environment. Logos should not only attract attention but also have a lasting impression to give product recall.
We also provide an extensive range of solutions that include Consulting, Photography, E-Commerce Strategies, and Redesigning/Restructuring of Web Presence for Organizations, Businesses, and Individuals.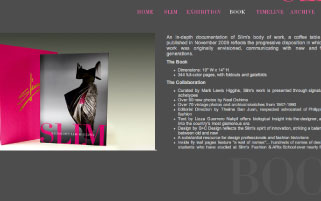 The client needed someone to develop a website with a combination Flash and static html technologies based on the design provided by them.
We are a small focused team of web and graphic designers, programmers and marketing specialists armed with fresh ideas and wads of Post-Its. We provide creative, targeted and unique solutions for your corporate identity needs and business goals.
Double B Web Solutions started in 2000 when a pair of young, enthusiastic individuals with extensive education in business and IT practices came together with a desire to provide affordable and effective web solutions. The company began by launching its own automotive website, AutoIndustriya.com. The site has grown to become the Philippines' largest, most-visited, multi-awarded e-magazine of its kind.
Our expertise in the automotive field has made us the choice of several automotive companies to help establish their presence online and business concultancy. Our excellent technical support and client relations have helped attract companies from other industries as well.
To date, Double B Web Solutions has expanded its line of services to provide complete service package for clients. To view our range of services, please visit Services or Contact us today for a free consultation.